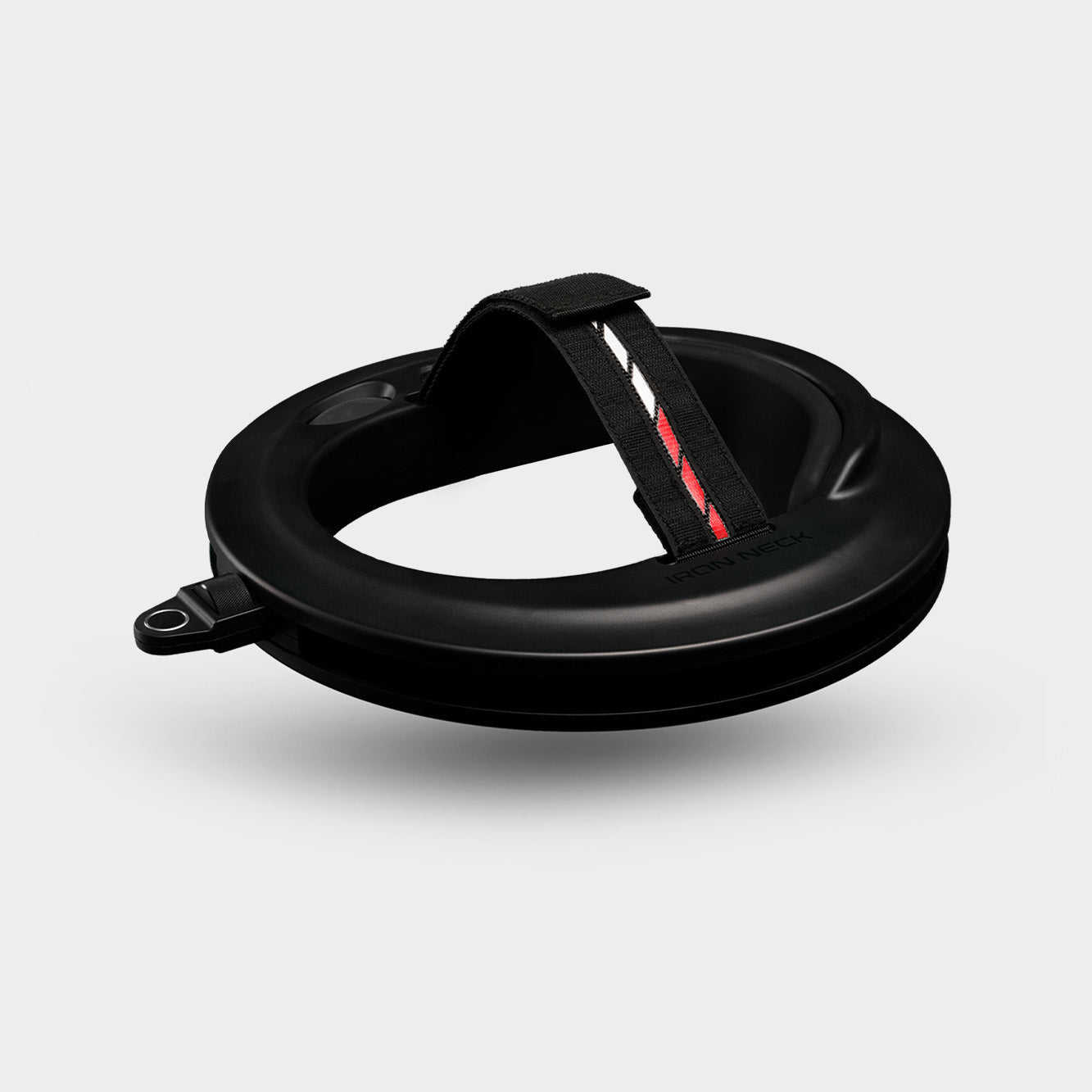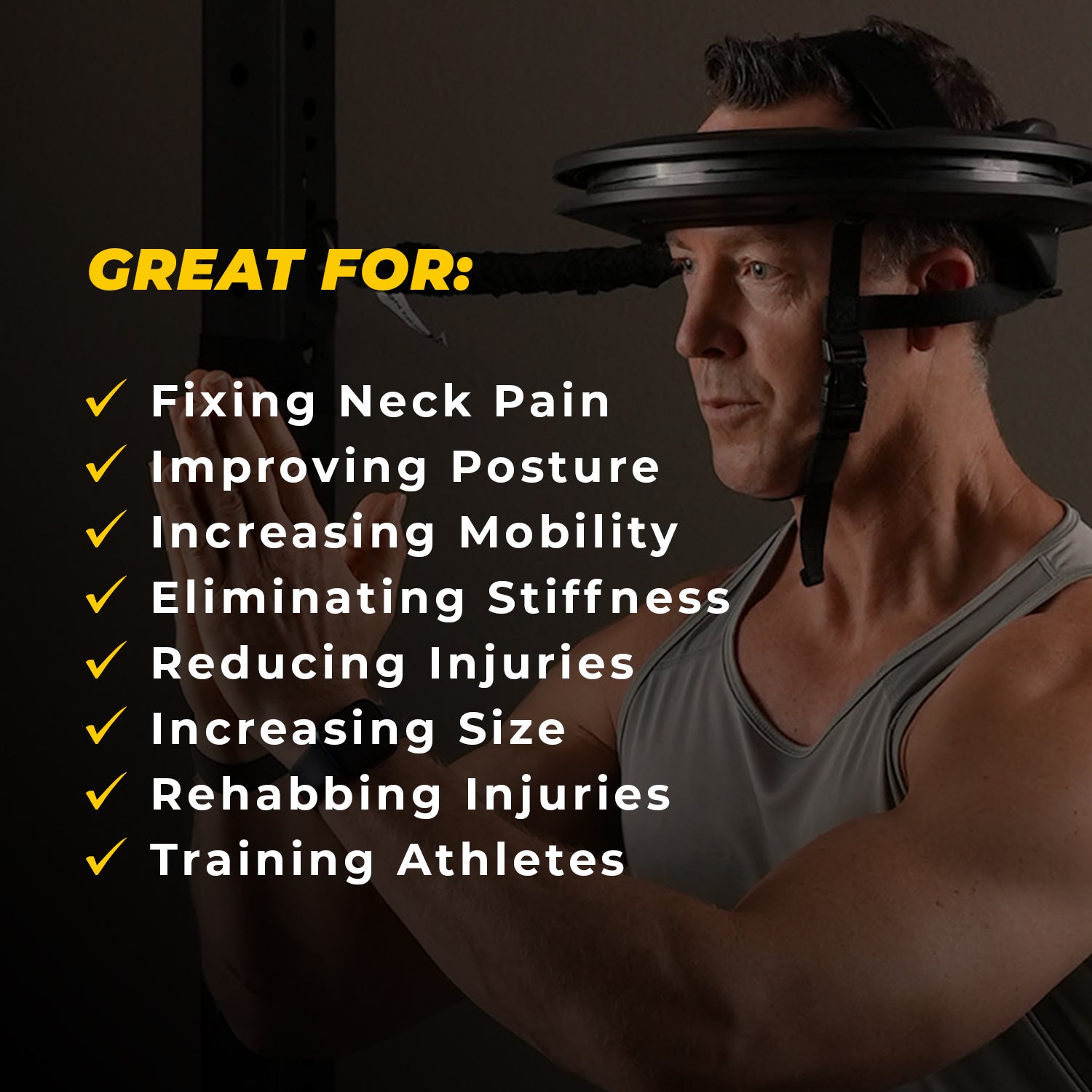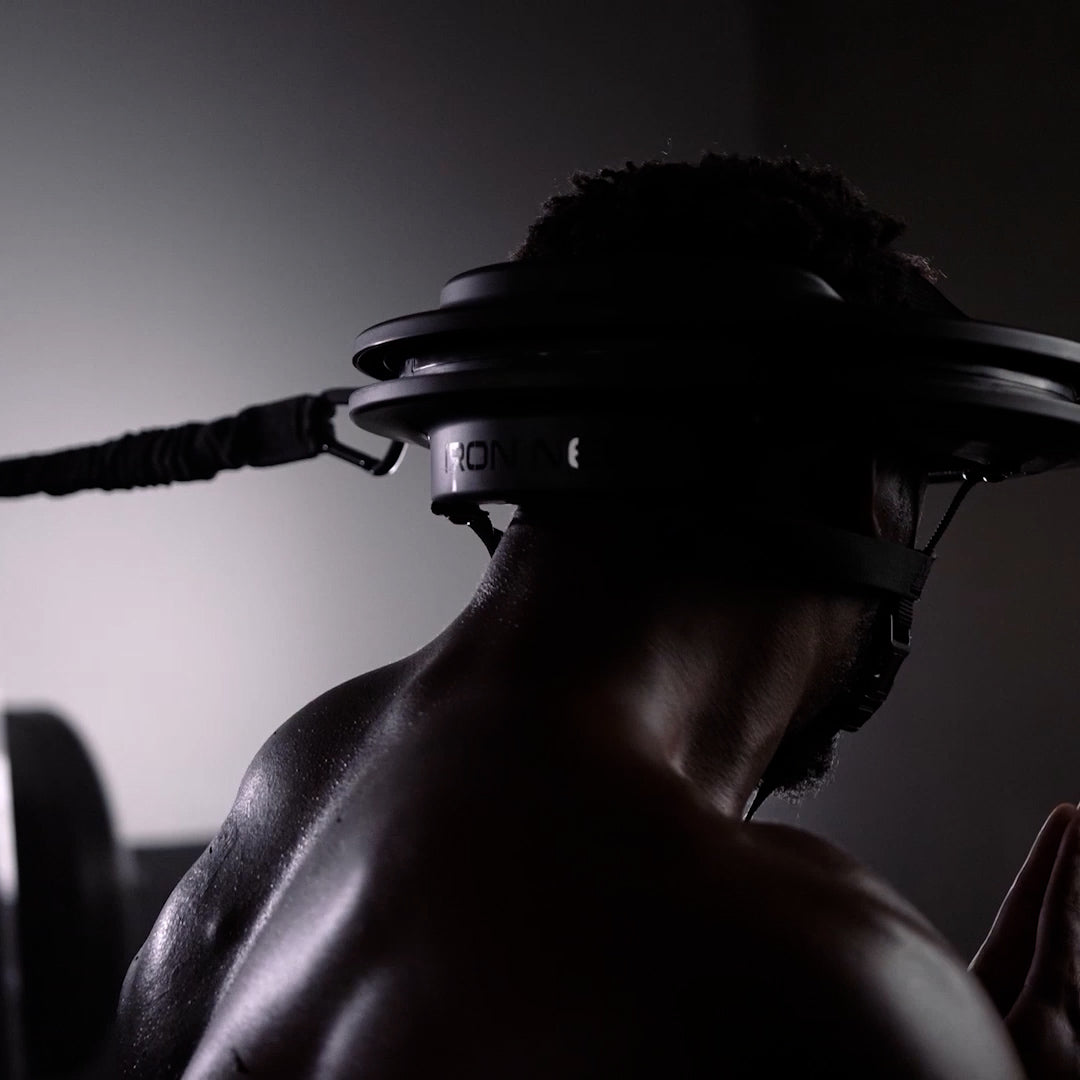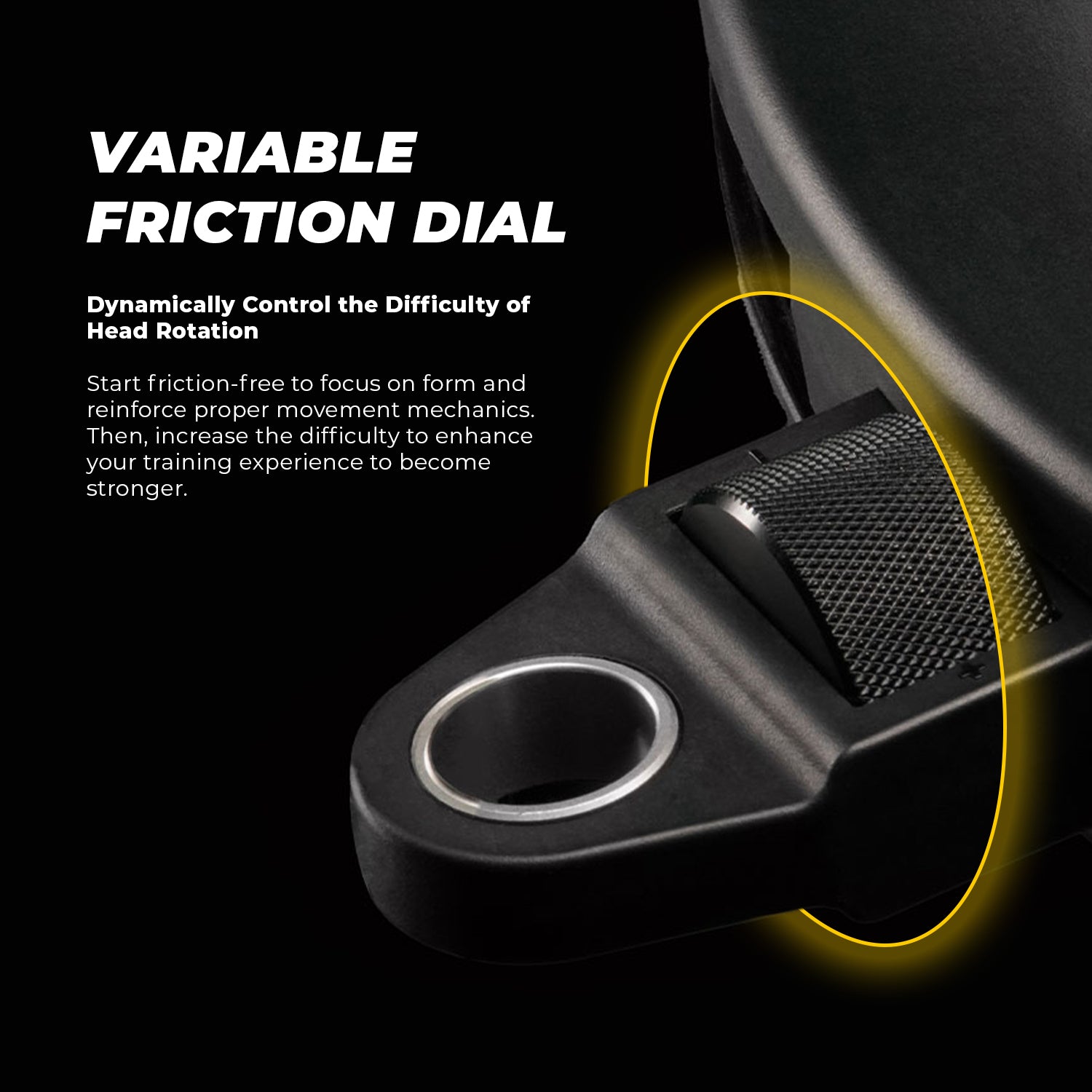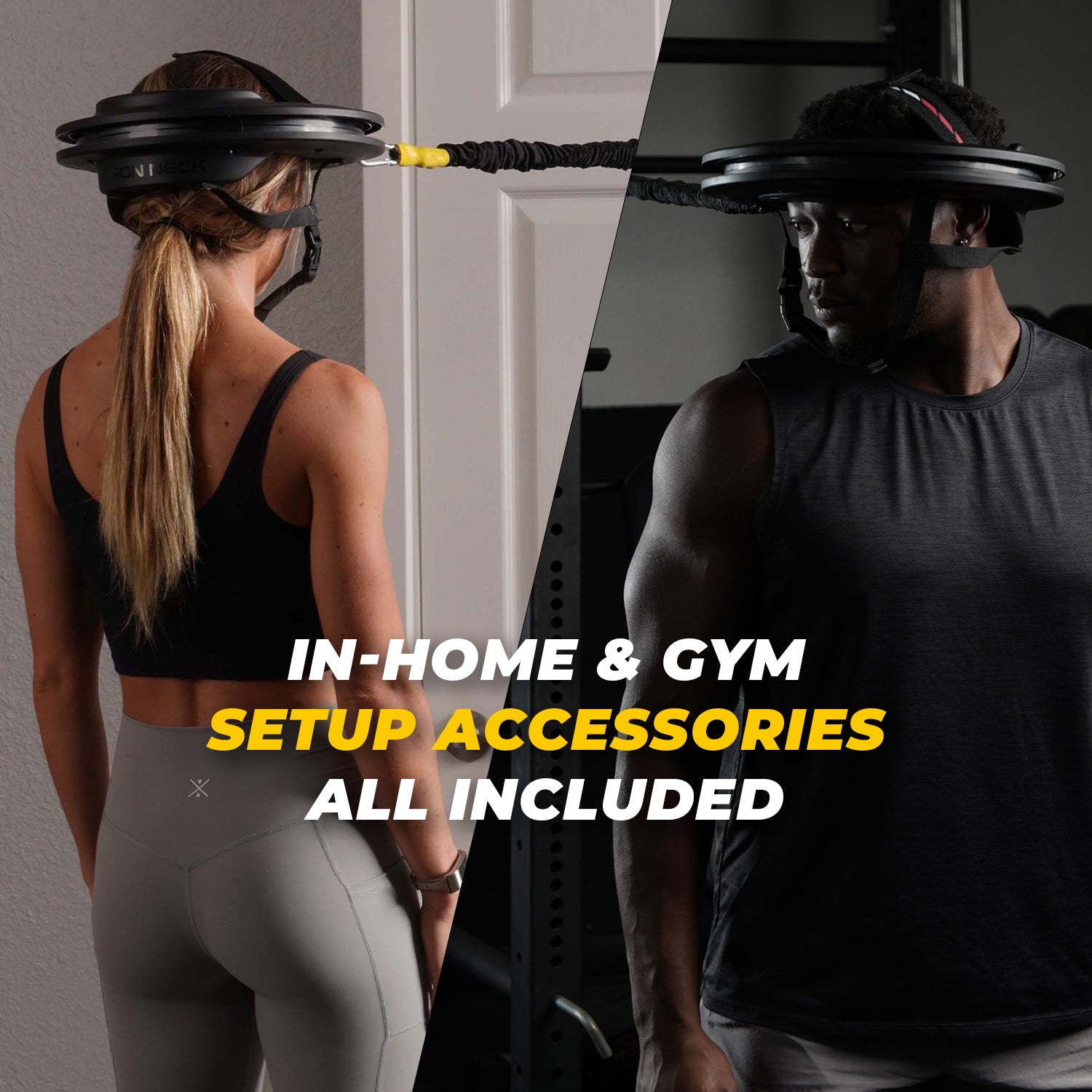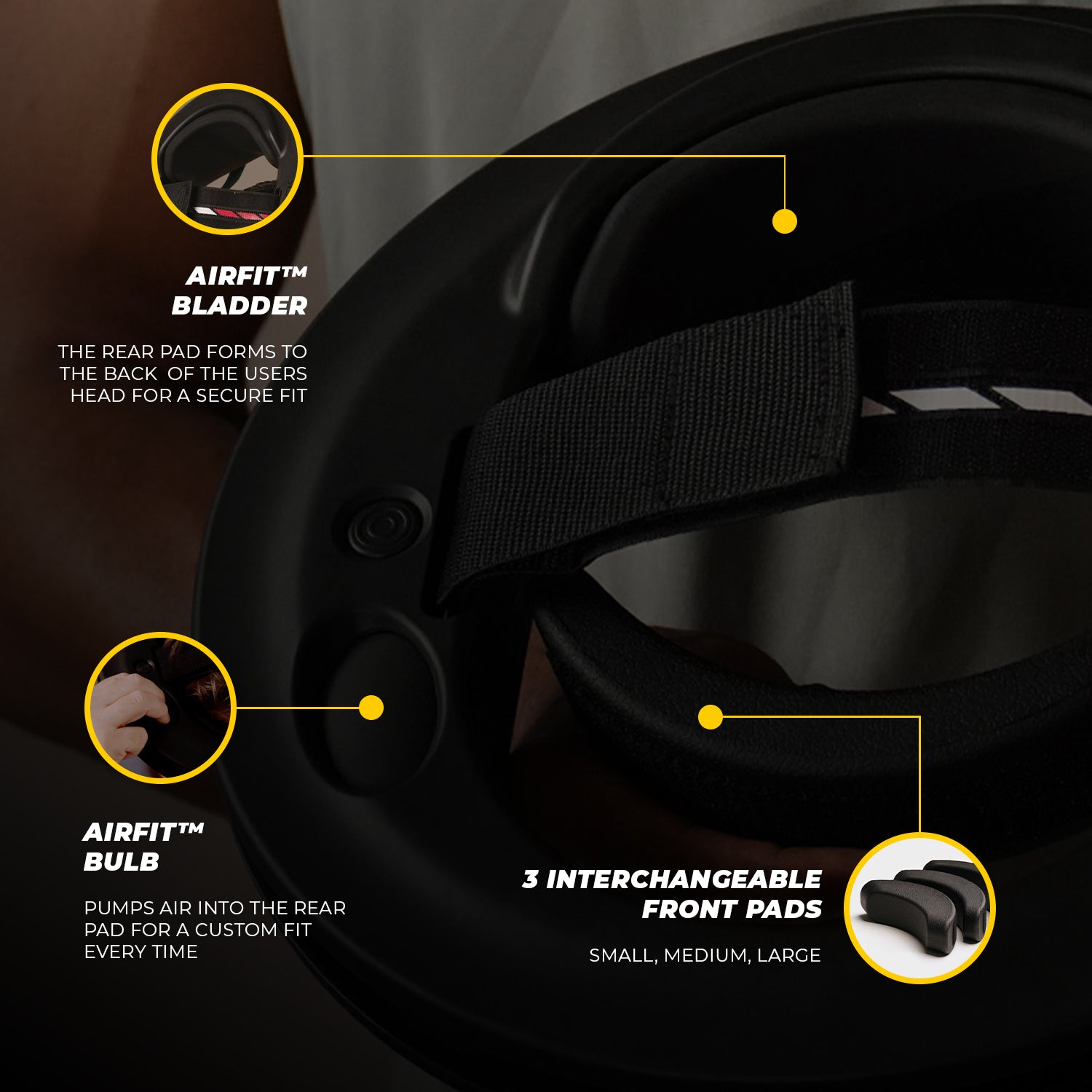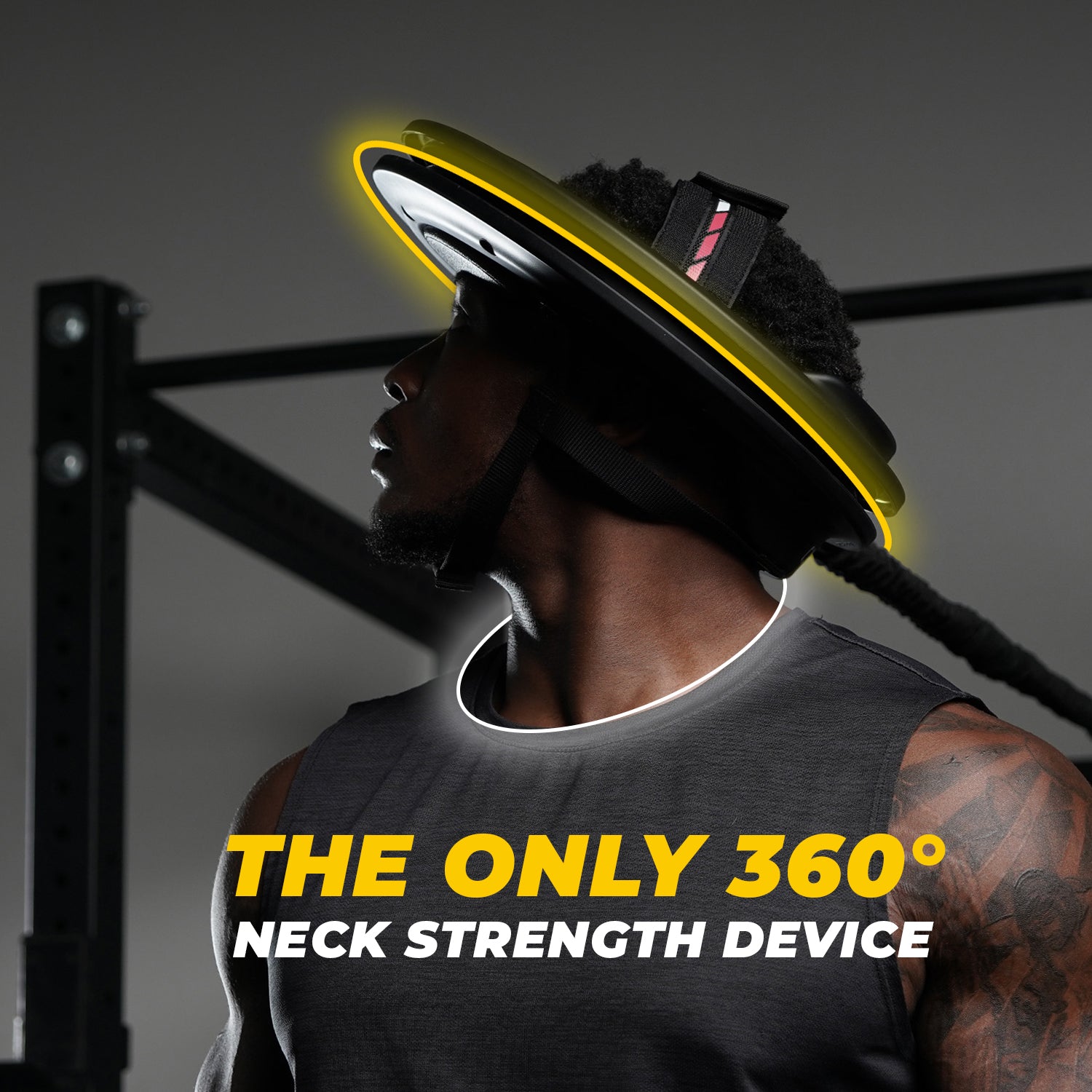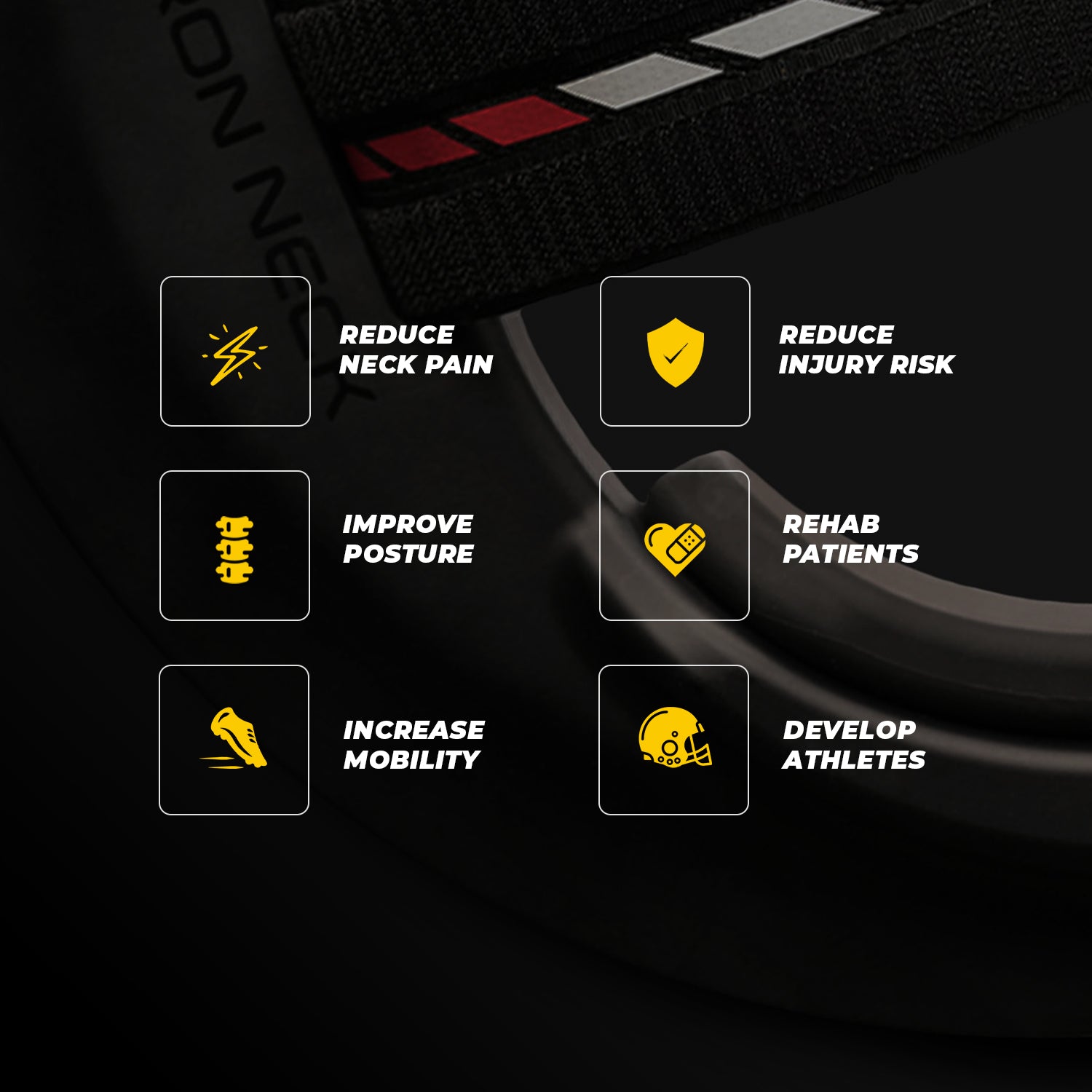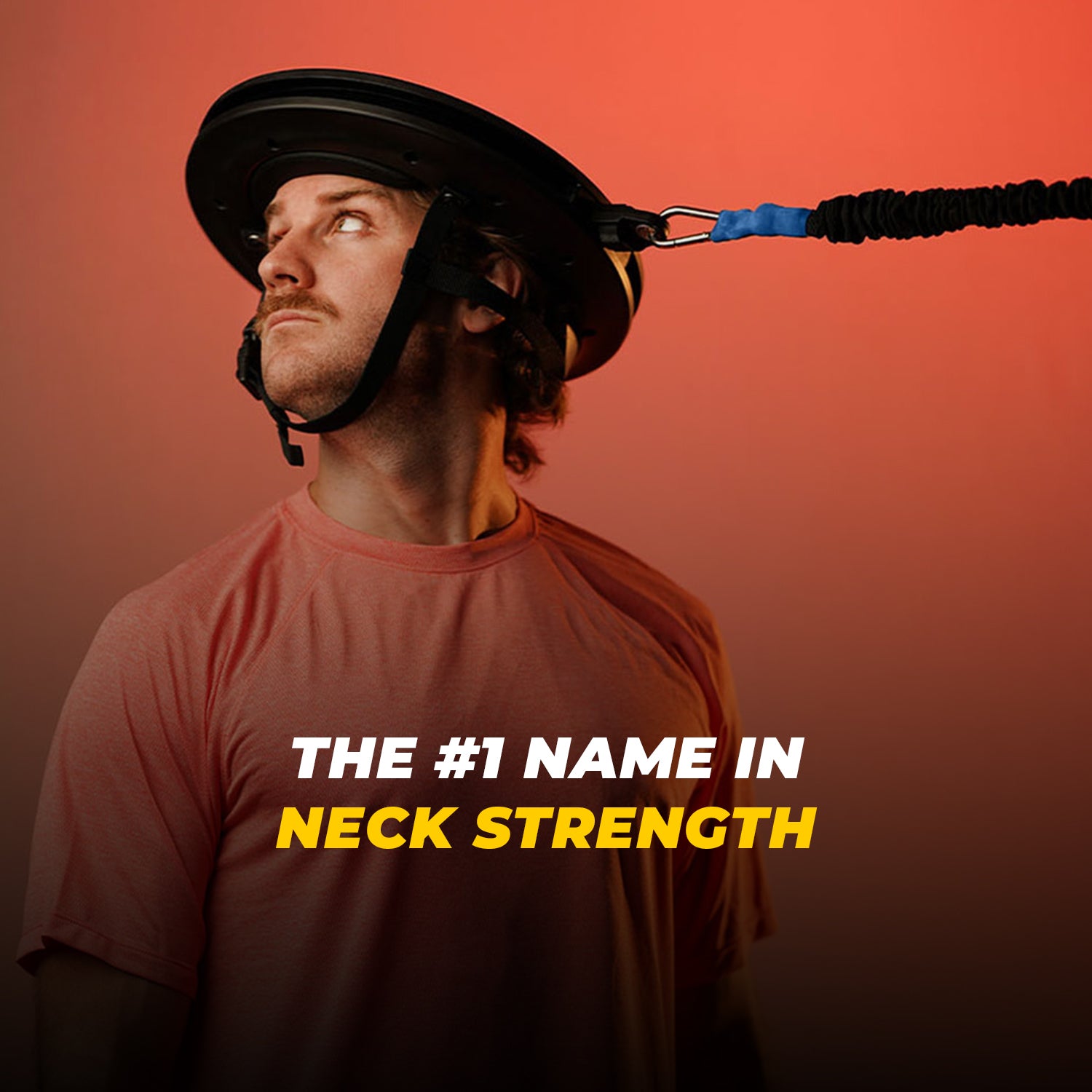 Iron Neck 3.0 Pro
Meet the only neck training system with 4-in-1 benefits for recovery, prevention, posture, and mobility. Treat the root cause of neck pain, muscle imbalances & mobility deficits with a solution that improves both range of motion and neck strength, and not one at the cost of the other. Iron Neck 3.0 Pro features a dynamic tension brake system* that's unmatched in applying resistance to head rotation. Through Iron Neck's unique 360 degree isometric training, you can improve blood flow to every muscle in your neck, especially the small, hard to reach muscles that often cause pain and instability issues. With AirFit™ Technology, reducing pain and improving posture is done so comfortably, with a custom fit every time, regardless of head size.
Not sure what Iron Neck is best for you? Watch our
Comparison Video
By adjusting the Variable Friction Dial™, patients, athletes, and professionals can modify training difficulties based on performance goals. For rehab protocols, the slider should be set to friction free and rotate around the ring smoothly. This translates to smooth and easy movement patterns that aid in recovery and mobility improvements. For athletes looking to reduce injury risk and build neck strength, add rotational resistance to the slider and incorporate concentric training to your workout.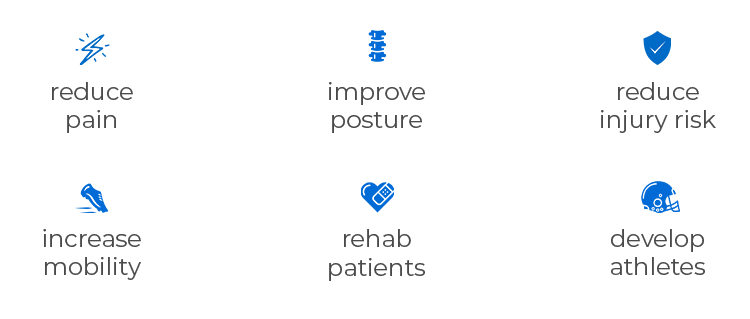 Iron Neck 3.0 Pro
25 lb. Resistance Band
3X Front Pads
Door Belt
Door Anchor
Cinch Anchor
Skull Cap
Getting Started Guide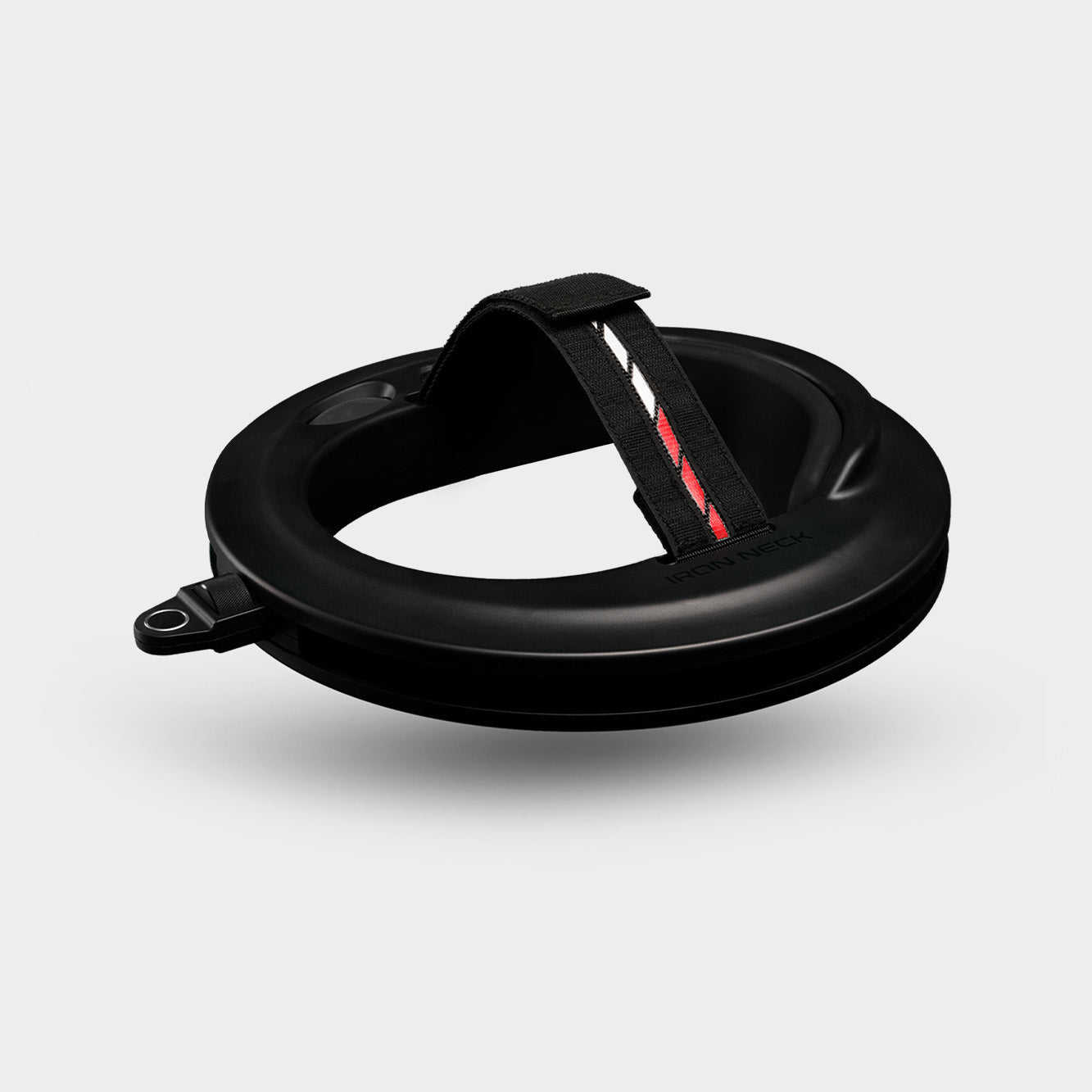 Features
The Best in the World Just got Better
Iron Neck 3rd Gen.
Comparison
The difference between our 3.0 and 3.0 Pro models come down to the ability to add rotational resitance to your training. Both come standard with a 25 lb. resistance band, skull cap, and home & gym setup anchors.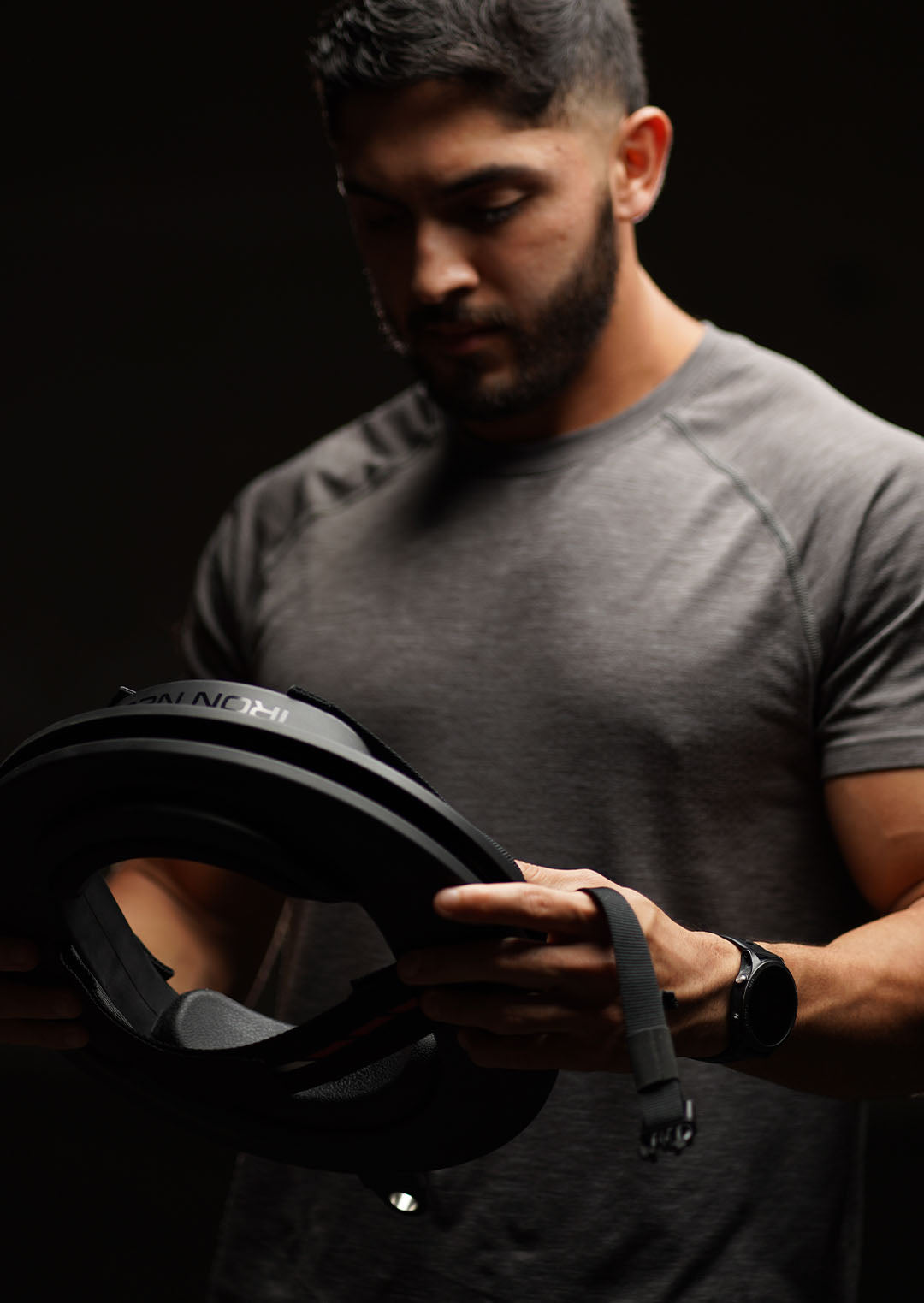 The Best For Neck. And Far More.
The only 360 degree neck training system with 4-in-1 benefits for recovery, prevention, posture, and mobility.
FAQ
We prioritize your well-being above all else, and we're here to address any questions you may have to ensure you feel assured when moving forward.
Our customer support is available Monday to Friday: 9:30am-4:30pm CST.
Iron Neck is fully warranted against manufacturing defects for 1 year after purchase. If, for any reason, you experience mechanical failure during intended use, reach out to us at support@iron-neck.com.
Whats the process for returns?

If you are not fully satisfied with your order, simply send your item back within 30 days by logging into your account and initiating a return HERE>.
What's included with my order?

Every Iron Neck 3.0 comes standard with a 25 lb. resistance band, 3 interchangeable front pads, skull cap, and 3 sets of anchors to use your Iron Neck at home or at the gym.
We've sold to thousands of clinic professionals around the world. If you are seeing a physical therapist, chiropractor or medical doctor, you should speak to them as they can share more on your condition. The type of training that you get with Iron Neck can be as subtle or advanced as intended. This isn't a new training concept, but it's a much more effective way of getting results. Overall, Iron Neck is a safe and progressive way to improve strength and range of motion. 
This product has no reviews yet.